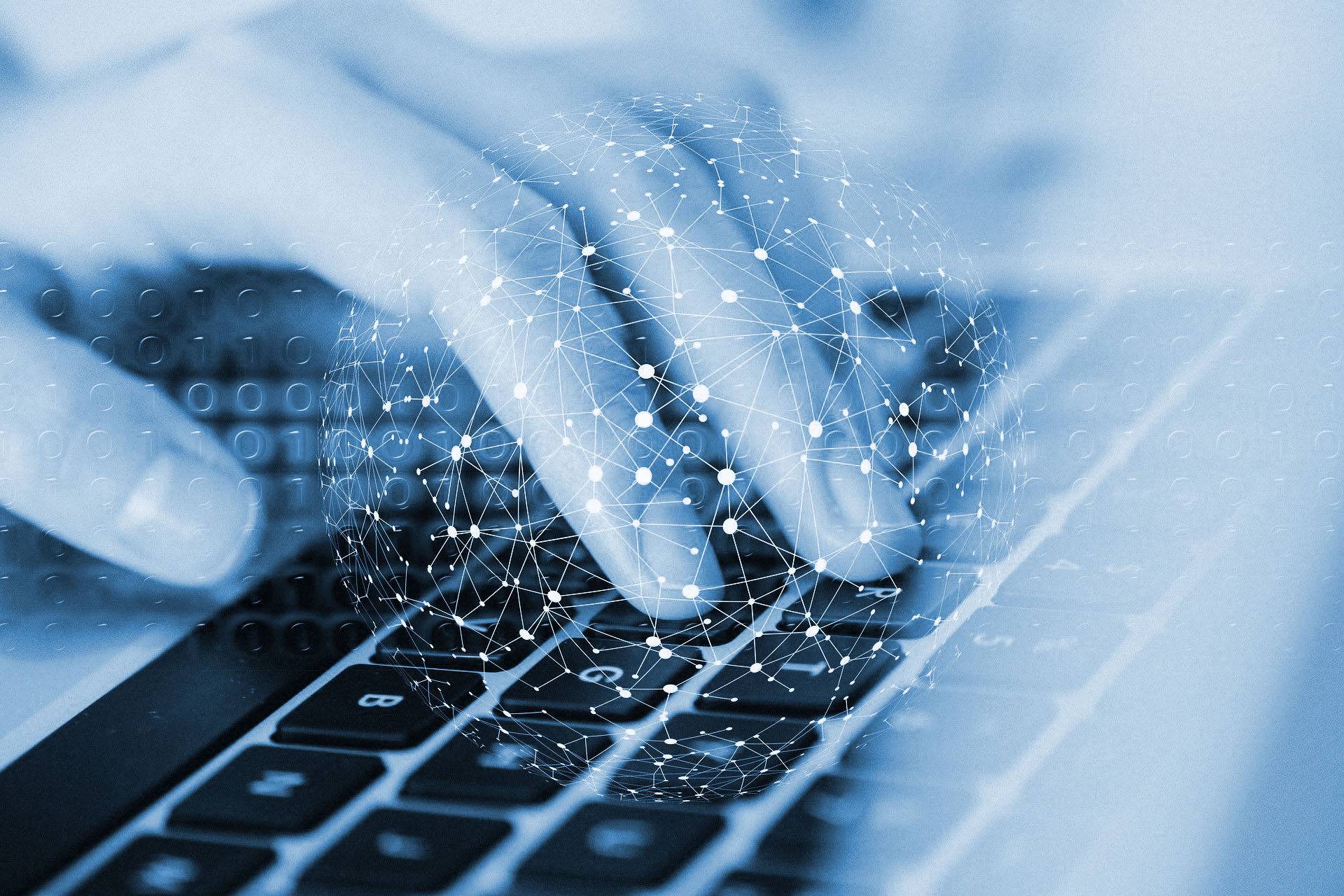 The Information Systems Security Association is the community of choice for cyber security professionals all over the world who are dedicated to advancing individual growth, managing technology risk, and protecting critical information and infrastructure.
The Information Systems Security Association (ISSA)® is a not-for-profit, international organization of information security professionals and practitioners. It provides educational forums, publications, and peer interaction opportunities that enhance the knowledge, skill, and professional growth of its members. For more information about ISSA International, please click here!
ISSA International Bylaws: Click here!
ISSA Egypt
ISSA Egypt was founded 2008 to raise the awareness of cyber security issues in the Middle East. The Egyptian chapter is official represented by Dr. Mohamed El-Guindy as the president and founder.
Activities
Organize and provide events, seminars, conferences that offer educational programs, training, and valuable networking opportunities
Provide access to information through the ISSA website in fields related to cyber security, ICT and emerging technology threats
Earn CPE credits by attending chapter meetings, events, seminars and conferences
Raise the awareness for cyber security issues in the Middle East
Promote private public partnerships in cyber security related issues
Conduct research in cyber security and emerging technology threats
Government Recognition
ISSA Egypt is recognized by the Egyptian government and is listed in on the e-government website in the section related to International Organizations working in information security and cyber security policies.
Click here for more details!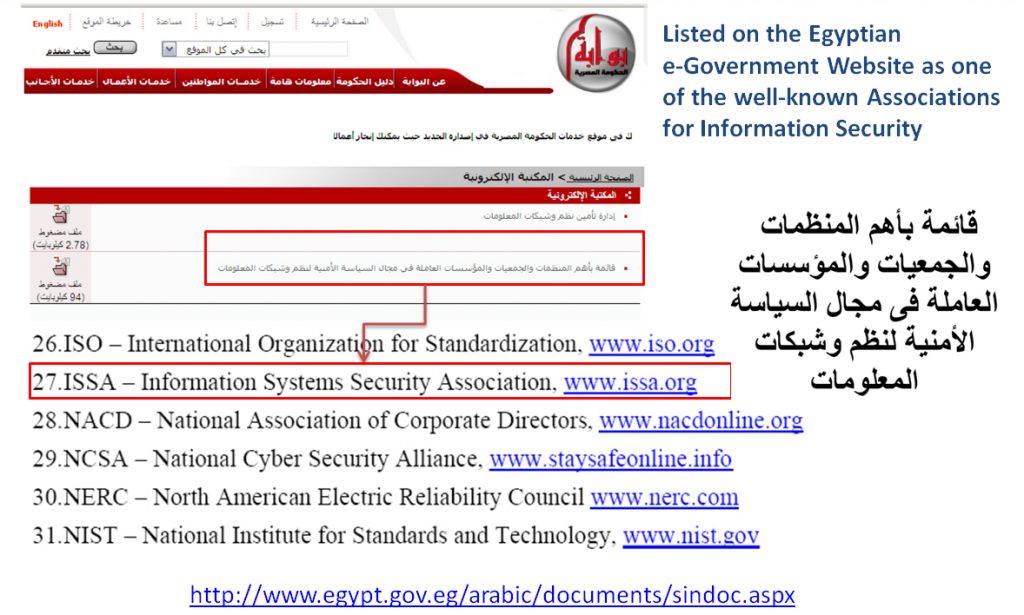 International Recognition
ISSA Egypt is member of the United Nations Department of Economic and Social Affairs under non-governmental organizations.
For more details, click here!