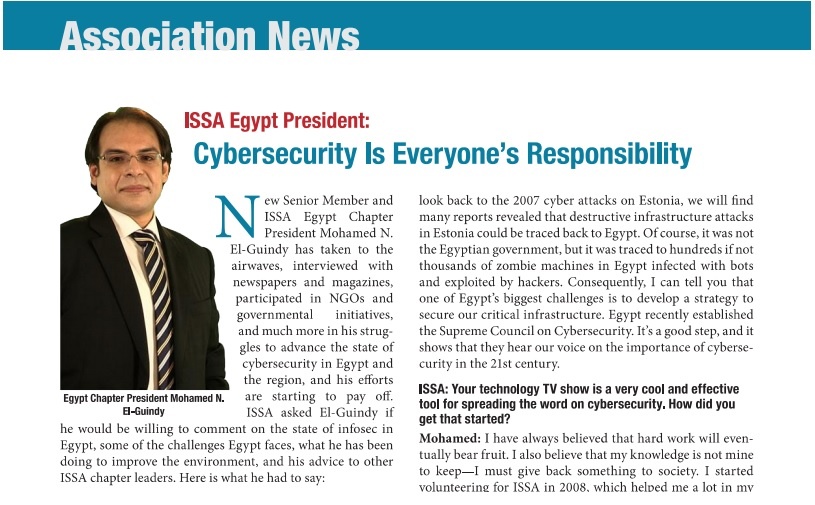 New Senior Member and ISSA Egypt Chapter President Mohamed N. El-Guindy has taken to the airwaves, interviewed with newspapers and magazines, participated in NGOs and governmental initiatives, and much more in his struggles to advance the state of cybersecurity in Egypt and the region, and his efforts are starting to pay off ISSA asked El-Guindy if he would be willing to comment on the state of infosec in Egypt, some of the challenges Egypt faces, what he has been doing to improve the environment, and his advice to other ISSA chapter leaders. Here is what he had to say:
Read full interview, click here
"This interview was taken from the February 2015 issue of the ISSA Journal©. It has been made available with permission of ISSA international™. Published monthly, the Journal is an ISSA members-only benefit. For more information, visit www.issa.org," or email Editor@issa.org.