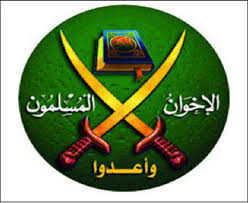 reedom and Justice Party (FJP), the political arm of Muslim Brotherhood in Egypt criticized of copying cybercrime law from Saudi Arabia, Al Ahram newspaper stated.
Activists in Facebook and Twitter criticized the draft which contains 13 articles dealing with cybercrime and cyber related issues. FJP even left the word "Kingdom" in article 12 of the draft which is related to "Kingdom of Saudi Arabia" and irrelevant to Egypt. They also changed the fine from SR to Egyptian Pounds!
In addition to political controversy related to Muslim Brotherhood in Egypt, their aim to monopolize everything in the country even regulation will backfire. Instead of drafting real cybercrime law that deal with cybercrime types, investigation procedures, and international cooperation, they insist on playing the same "repression game" with different rules!
Mubarak regime used online censorship and surveillance technology to monitor the internet for political issues and crack down on activists. Now, Muslim Brotherhood with their ruling Islamic party and their majority in parliament want to ban "Porn websites" which will be the first step to block anything against their ideology "In the name of religion".
The "hacked" Saudi "Anti-Cybercrime law" or their "special cybercrime system" is not considered complete cybercrime law as I investigated in my latest research. It lacks privacy articles, freedom of speech, and there are no specific procedures to investigate such crimes. The law doesn't include any definition of cybercrime and cyber related crimes and there is also inconsistency between many articles. According to this law, many online activities could be treated as cybercrime due to definitions dilemma. I think that definitions might be intentionally ignored to expand government power over many online activities. But how could you investigate a crime if you're not able to write the correct definition?
If Muslim Brotherhood were willing to draft complete work, they'd have reviewed "Council of Europe" convention on Cybercrime and UN ESCWA project. But "hacking" is much easier than engineering!
Their dream of the so called "Caliphate" in the 21st Century will make them think of suppressing people instead of making them aware of real threats. This type of "Repression" won't work in cyber age where everything is possible with just few clicks.
The controversial cybercrime draft is nothing but another failure of the Muslim Brotherhood.